Necessary Documentation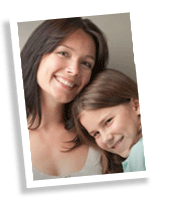 Necessary Documentation
The necessary documentation for each category is as follows:
1. For Greek citizens

The Greek ID card, or Greek military ID card

For underage individuals who are below 12 years of age and do not have an ID, a family status certificate is necessary, presented by the parent or a legal representative.
2. For foreign nationals:

The expatriate ID card or ID card (equivalent to a Greek ID card), or passport.

A family status certificate, officially translated into Greek when an ID card or passport are not available, or when these documents do not contain the necessary details required for registration.

For underage individuals born in Greece a birth certificate is required.
Necessary documentation in the event of acquiring an AMKA through a representative:

ID card, or passport or family status certificate of the representative and furthermore

an official statement of Law 1599/1986 declaring that they represent the interested party.
Procedure for altering or updating details:
It is possible to alter and update details of those already holding an AMKA (such as name, telephone number, postal address, insurance institution, etc) through the KEP or AMKA offices at the interested party's request.